Data from Glassnode shows the crypto market is currently observing capital inflows at the rate of about $4.5 billion per month.
Crypto Market Recently Flipped From Seeing Outflows To Inflows
According to the on-chain analytics firm Glassnode, the sector had been seeing only outflows since April 2022 until very recently. The relevant indicator here is the "realized cap," which is a capitalization model that calculates a kind of "true value" for any given asset.
The model puts the value of each token in the circulating supply at the price at which it was last moved (which is different from the usual market cap, which uses the same current price of the asset for the valuation of all the coins).
To assess the flow of capital into and out of the entire crypto market, Glassnode has considered the combined realized cap of Bitcoin, Ethereum, and stablecoins.
The firm has made the assumption that most of the fiat coming into the crypto sector inflow via BTC, ETH, and stables, hence why only these assets have been selected for the calculation.
Now, here is a chart that shows the trend in the realized caps of Bitcoin, Ethereum, and stablecoins, as well as their combined sum, over the last few years: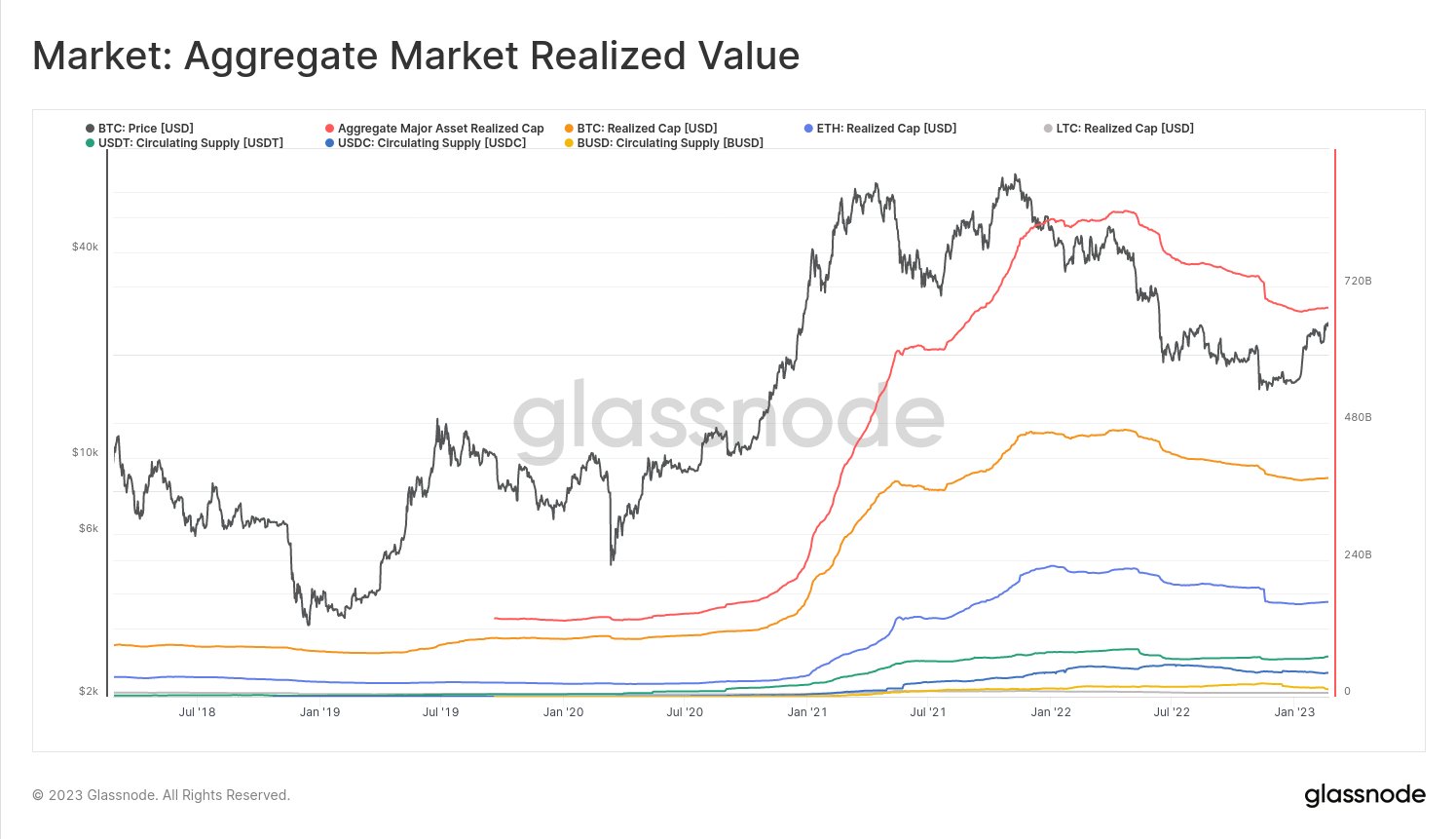 As displayed in the above graph, the combined realized cap of these crypto assets has gone down by a net amount in the past few months. This means that there have been outflows taking place in the market during this period.
Currently, the combined realized cap of Bitcoin, Ethereum, and stablecoins stands at about $682 billion. From the chart, it's apparent that Bitcoin has contributed the highest amount to this number.
Now, below is a chart that specifically tracks the 30-day changes in the aggregate realized cap of these crypto assets. That is, this metric measures the monthly amount of inflows and outflows taking place in the realized cap.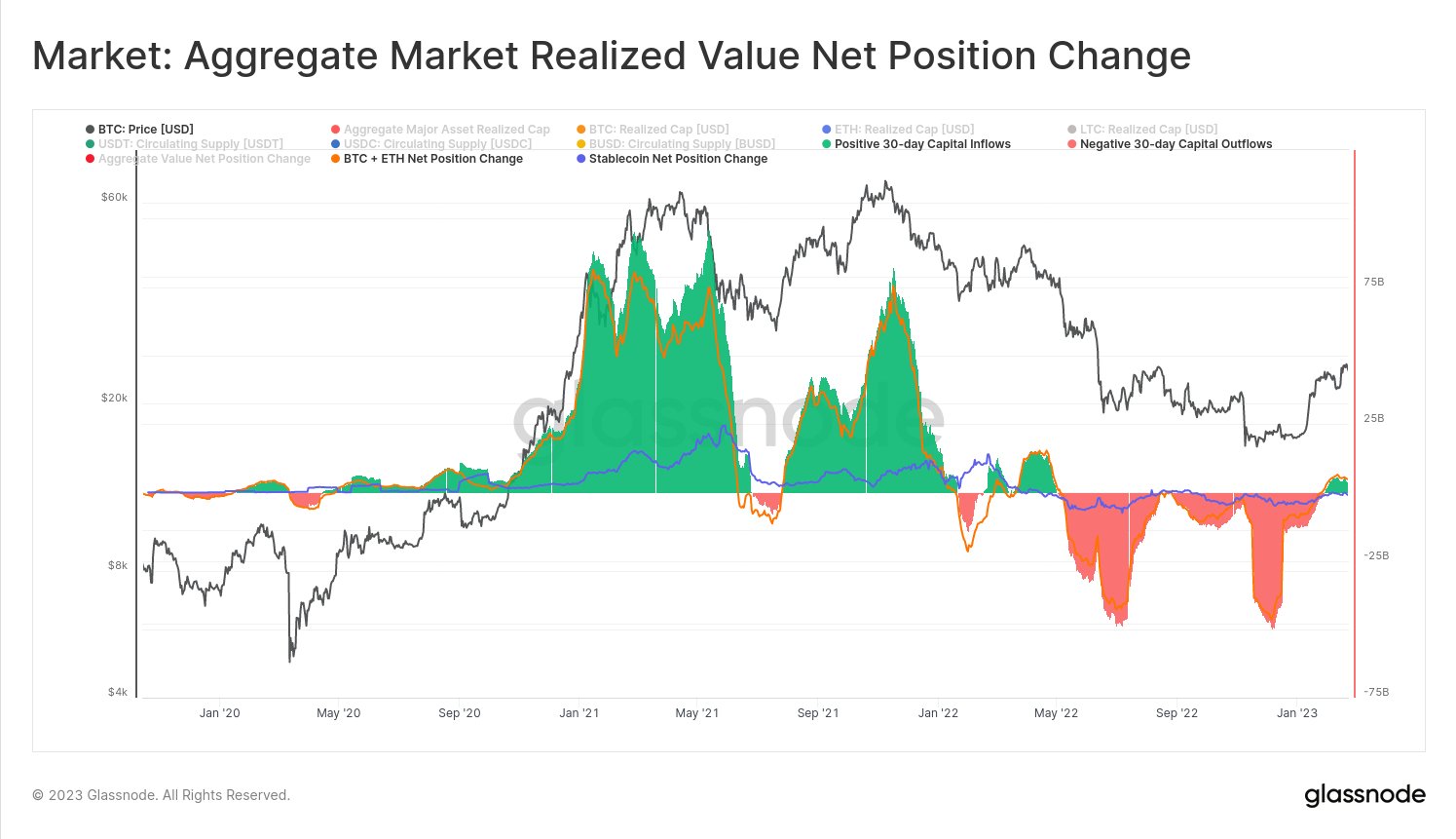 During most of the latest bear markets, the netflows in the crypto market have been negative. This means that investors have been withdrawing money out of the sector (into fiat or any other type of commodity) in the past year.
This trend makes sense, as bearish periods have historically been when capital exits the market. Recently, however, as Bitcoin and other assets have observed a rally in their prices, the indicator's value has turned positive. At the current level, inflows are happening at a rate of $4.5 billion per month.
The chart also displays the netflow for Bitcoin + Ethereum and that for stablecoins separately (shown as curves colored in orange and blue, respectively). It looks like most of the recent inflows have been into BTC + ETH as the stablecoins' curve has been relatively flat.
BTC Price
At the time of writing, Bitcoin is trading around $23,800, down 2% in the last week.